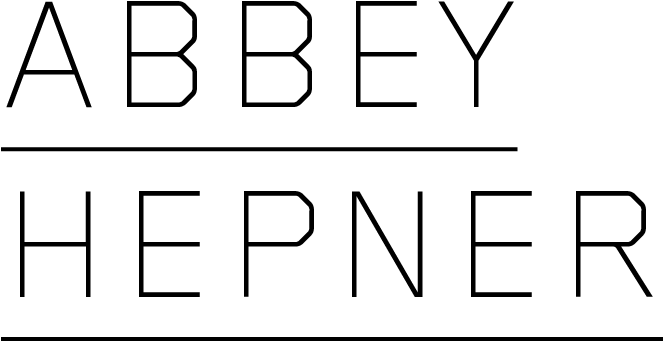 Evocative Objects
Evocative Objects Exhibition: April 8TH - 22ND 2016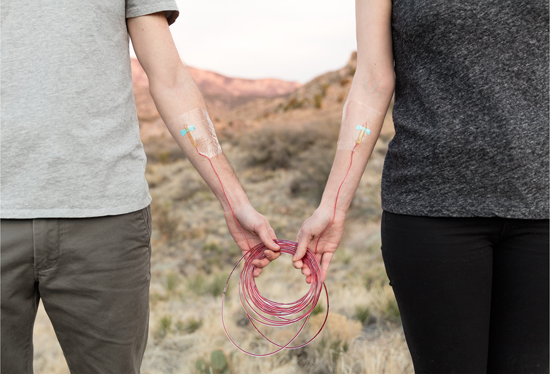 Evocative Objects Reception: Friday April 15th, 5:00-9:00pm with music and refreshments in the outdoor space.CFA Downtown Studio 113 Fourth Street NW, Albuquerque, NM 87102
Exhibition dates: April 8th - 22nd, 2016
Gallery Hours: Wednesday & Friday, 10:00am - 6:00pm, or by appointment
Artists Talk Thursday, April 14th, 3:30pm
University of New Mexico Campus, Center for Fine Arts, room 1020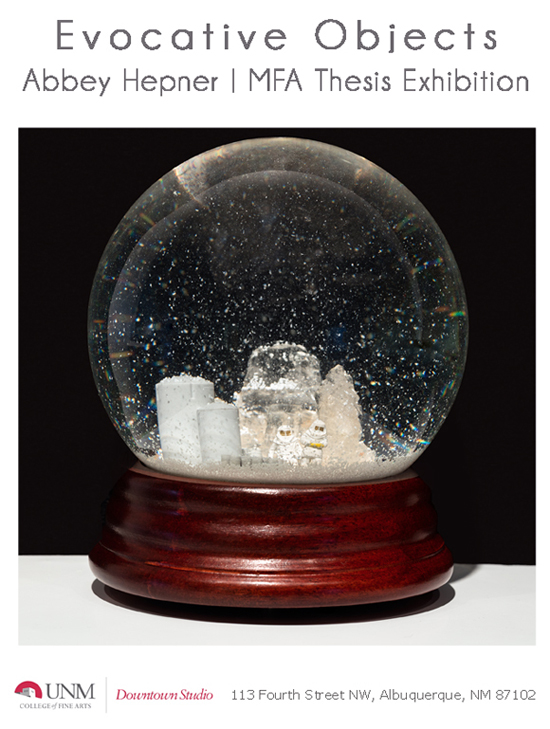 Society for Photographic Education Conference, Las Vegas, Nevada
March  11TH  2016

Abbey will be speaking about her series Transuranic, at the Society for Photographic Education (SPE) national conference in Las Vegas, Nevada on Friday March 11th at 1:50pm.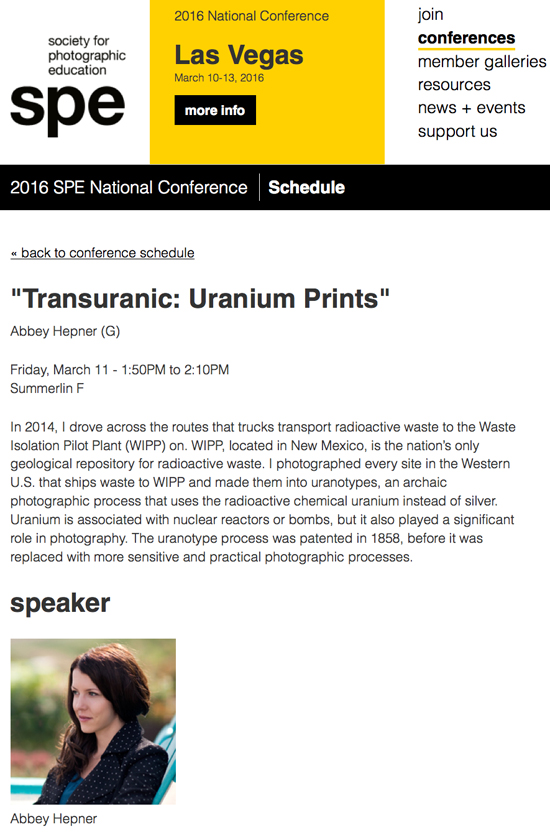 She is also one of this year's award winners for the Student Awards For Innovations in Imaging
Will have work in the 4th International Combined Caucus Juried Exhibition
And be a part of the Industry and Educators forum, speaking on Student Issues.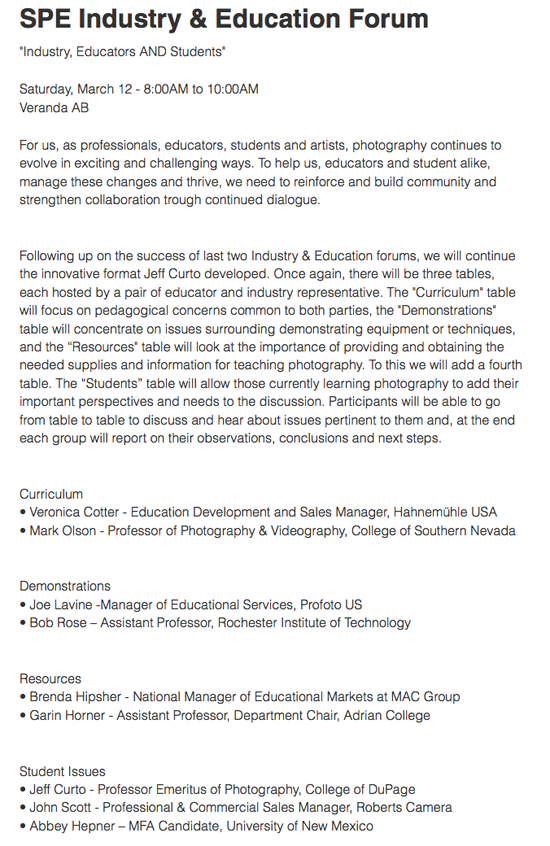 Favorite Featured Light Leaked Artist of 2015
January 29, 2016 at 8:58pm
Thank you to Light Leaked editor, Ashley Kauschinger for including Abbey Hepner as the 2015 Favorite Featured Artist. LINK
Light Leaked Interview
November 10, 2015 at 8:53pm
Light Leaked featured an interview between Abbey Hepner and Laura Addision. Read more here: LINK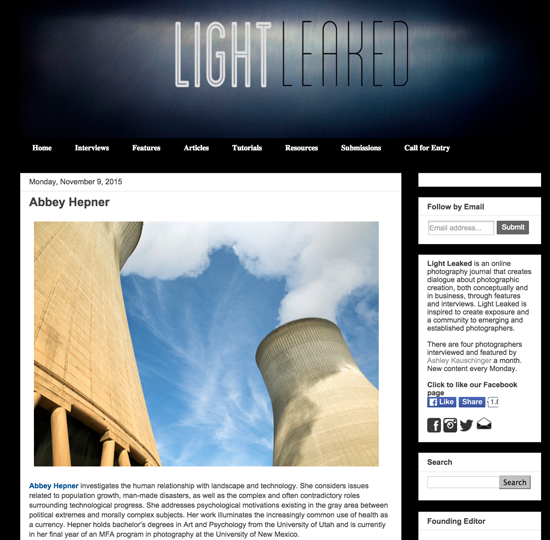 Abbey Hepner's Transuranic Featured in Artillery Magazine
October 3, 2015 at 8:17pm
The Los Angeles-based Artillery Magazine published an article featuring Abbey's work in the September/October Issue. LINK
News Articles and Interviews about Nuclear Illuminations
October 3, 2015 at 8:08pm
Cody Hooks, "Unhangeable Art at Paseo Hinges on Science," The Taos News, October 1, 2015 LINK
Jason Pfiefer, KNCE 93.5 Radio Interview, Taos New Mexico, aired on September 23, 2015. http://truetaosradio.com/
Kelly Tredwin, "Nuclear Energy Lights Up The Paseo," LiveTaos.com Interview, September 23, 2015, LINK

Susan Thom Loubet, KUNM Radio Interview

, "Women's Focus," Albuquerque New Mexico, aired on September 19th, 2015
Kristen Currie, "516 Arts Host Downtown Block Party," KRQE News 13, Live Television Interview, Albuquerque, New Mexico, aired on September 8, 2015, LINK
Grant County Beat, "The Paseo Returns with Sound and Light to Taos Historic District, Sept. 25 & 26," July 14th, 2015. LINK
Live Radio Interview on 93.5 KNCE Taos True Radio
September 22, 2015 at 8:21pm
8:00am MT Abbey will have a live interview about the project, Nuclear Illuminations, on 93.5 in Taos or streaming online at http://truetaosradio.com.
KRQE Live News Interview
September 9, 2015 at 6:03am
516 ARTS' Teresa Buscemi and HABITAT Block Party artist Abbey Hepner interview on KRQE news live:
Center Exhibition in Santa Fe
CENTER exhibition in Santa Fe, New Mexico will feature work from the series Transuranic.
June 1 — September 30th, 2015 (extended)
Opening on June 4, 5-7pm
Marion Center for Photographic Arts at the Santa Fe University of Art & Design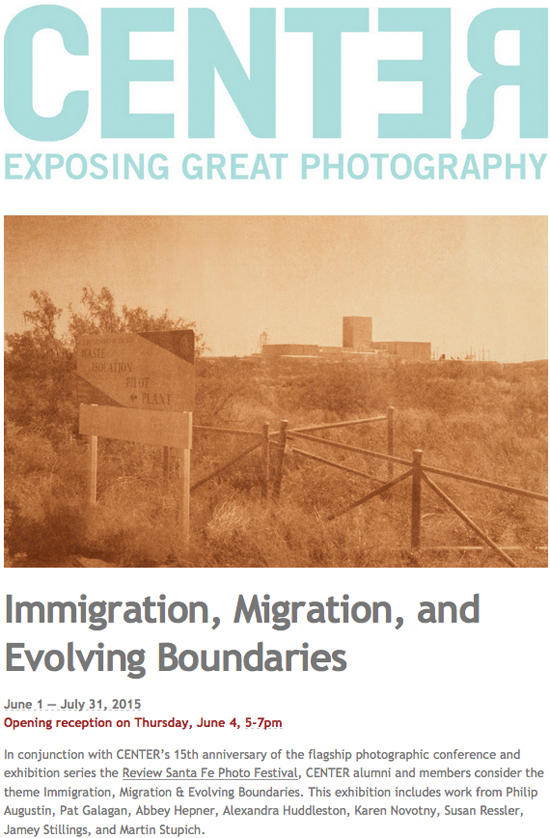 Abbey Hepner on PDN
Thanks to Amy Wolf for featuring this with images from my series Transuranic, on Photo District News. LINK